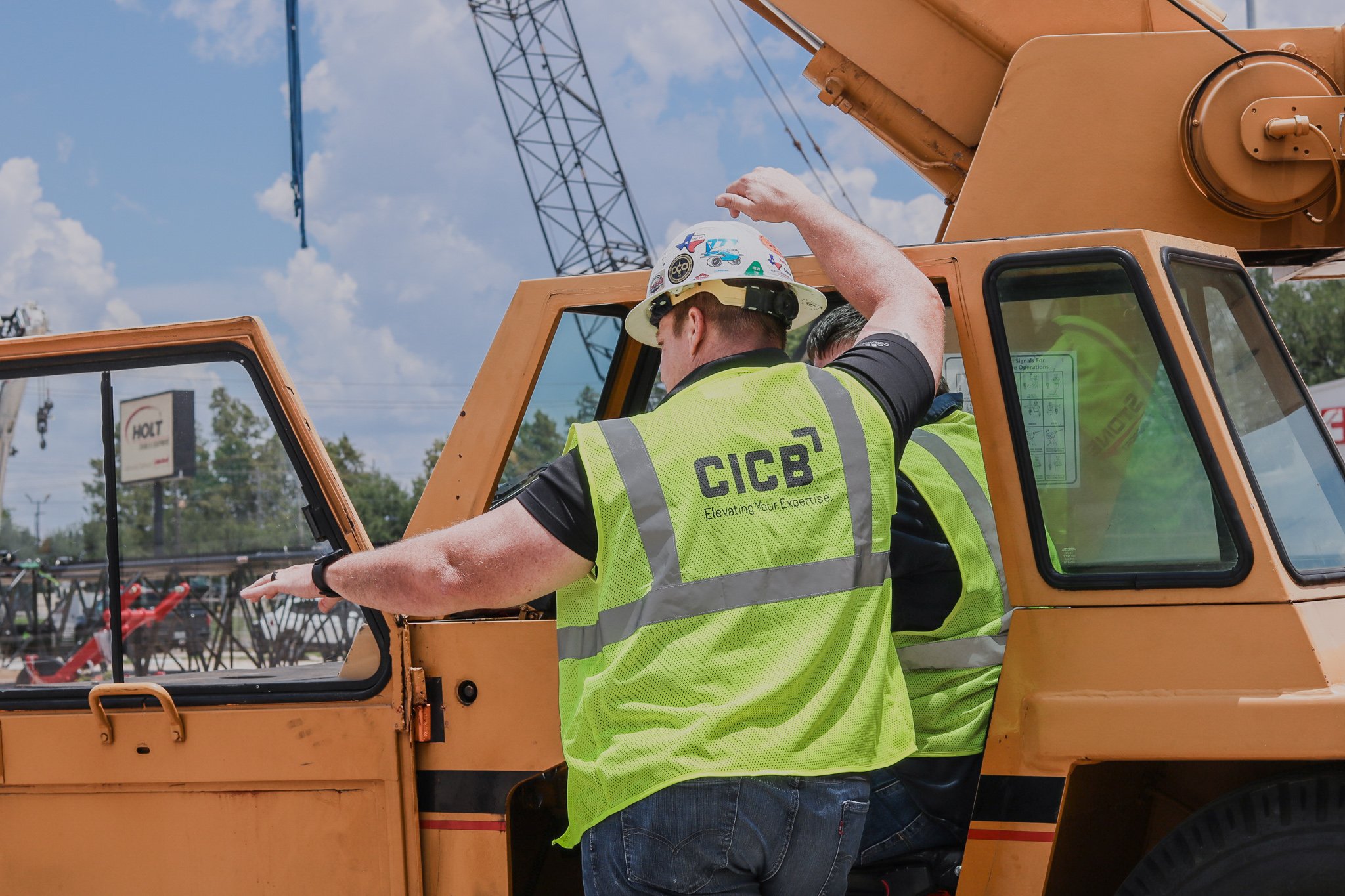 It's no secret that inflation is at an all-time high, and your business may be deciding in which areas to cut costs. Spending on training may seem like an appropriate area to cut, but it could cost your company more in the long run. Even though you can train your employees on-site at a lower cost, investing in training from industry experts will elevate your employees' expertise and provide them with additional knowledge to perform their work more thoroughly and safely. This article provides an in-depth explanation of exactly why you should prioritize training for all of your employees.
The Cost of an Accident
Training can be costly, but inefficient operations and accidents are even more expensive. Depending on the severity of the accident, your company can owe between thousands to millions of dollars. In addition to OSHA's fines, which we will later discuss, accidents can create property damage, lawsuits, injuries, and unfortunately even fatalities.
In 2019, a tower crane collapsed in Seattle. The crane was in the process of being dismantled, and the cause of the accident was found to be due to pins being removed prematurely and performing this task at high wind speeds. There were four fatalities, several injuries, severe damage to multiple cars, and extensive property damage to a Google-owned building under construction. All of this came from two improper practices on the part of management.
Three companies and the operations contractor were found at-fault in this accident. Fines and damage fees were assessed by the percentage in which it was determined that the company was involved in the accident. The Washington Department of Labor fined the contractor $25,200. The contractor was the only party that did not have to pay damages. All three companies' practices were deemed unsafe and a contributing factor in the fatalities.
The first company was fined $12,000 and owed $68 million in damages. The second company was not fined, but still owed $45.1 million in damages. The third company received a fine of $70,000 by OSHA and charged $37 million in damages.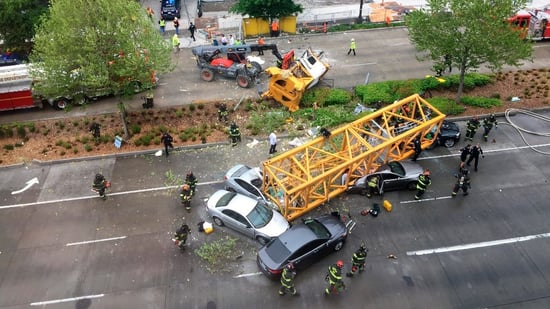 Two major mistakes were made here: pins were prematurely removed, and this operation was conducted during high wind speeds. According to an article on this accident, "manufacturers do not recommend removing most or all pins from the tower connections in anticipation of dismantling, but safety experts previously told ENR that the procedure has become a fairly common practice in recent years."
Despite the manufacturer's instructions, this practice has become adopted since "everyone else is doing it and nothing has gone wrong." This mindset needs to be shifted. During training at CICB, it is emphasized heavily that all personnel associated with the work being done by a particular piece of lifting equipment must follow the manufacturer's instructions. Each individual working with a crane or other lifting device must read its manufacturer's manual. This Seattle catastrophe is not the first time an accident has happened due to neglecting to read information from the manufacturer.
It is not mentioned what the employees' training history was for the Seattle accident, but if an employee is trained from an on-site supervisor, there is a chance the supervisor teaches based on experience (this is called the trial-and-error method of training). By not having proper training, standards and practices are not learned, which can cause accidents.
Although not every accident is as large as the one in Seattle, having a single fatality is costly. Even if there are no other injuries, property damage, etc., a fatality will be extremely costly to your business. CICB created a YouTube video that breaks down the average cost of just one fatality. (Hint: it's probably much higher than you are estimating.)
The Cost of OSHA Violations
As mentioned earlier, injuries and property damage are not the only costs your business can face. OSHA fines are commonly administered after an accident but can also be given without one. OSHA can show up to any jobsite unannounced and ask personnel questions. If unsafe operating practices are discovered or standards are not being followed, violations can be given.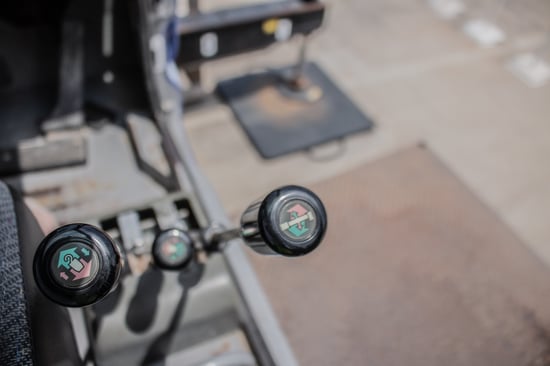 On average, OSHA's fines are almost $15,000 per violation. For example, if there are 30 employees at a job site that has flying particles, and not a single employee is wearing eye protection, 30 violations will be administered. If each violation is $15,000, the business could receive a $450,000 fine.
If your business receives too many citations, you will become a part of OSHA's Severe Violator Enforcement Program. Those that are in this program will receive more frequent visits from OSHA, which means more opportunities for fines.
In addition to OSHA's standards, there are also industry specific standards. You must ensure that you know which industry your business falls in, and that your employees also understand the standards.
This may seem like a lot of information for your employees and yourself to remember, but the standards were created to implement safer working environments.
Is Investing in Training Actually Worth it?
Proper training not only saves costs on potential accidents, but it also increases the life span of your equipment.
Trent, a Senior Instructor/Inspector at CICB, notes that proper training reduces the wear and tear on machines. He has witnessed improperly trained employees breaking equipment from incorrect use.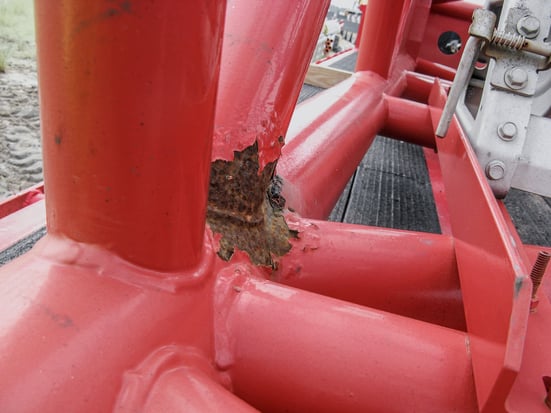 There was one occasion where Trent found an employer that provided numerical data. In this instance, he was conducting an inspection for a business and noticed the crane's rope was significantly deteriorated. He educated the employer on how lubricating ropes increases their lifespan.
The employer was curious at exactly how much the life span would increase, so they created a spreadsheet and tracked the data. The company reported back to Trent that they saw the ropes' lifespans increase by an average of 30%.
Most accidents come suddenly without time to correct the mistake before it's too late. The best way to stop an accident from happening is to prevent it all together with proper training.
According to the National Safety Council, US work-related deaths and injuries cost the nation, employers, and individuals an estimated $171 billion in 2019.
It can be difficult to estimate a cost for an accident that has not happened, but it is important to note that when an accident does happen, you may severely regret not spending the money on training. According to 2002 US Department of Labor statistics, the return on investment for every dollar spent on training is about 400%.
Investing in training your employees is one of the smartest ROI decisions you could possibly make. The upfront cost greatly outweighs the potential cost saved on fines, accidents, and repairing or replacing equipment.
At CICB, all of our instructors have previous work experience in the field, and they are aware of the common mistakes that are made daily. In addition to learning how to manage, operate, and inspect equipment, each of CICB's educational programs teaches the following:
OSHA and industry-specific standards
Shortcuts that are commonly used and why they are unsafe
How to turn unsafe practices into safe ones
Analyzation of accidents and how they could have been prevented
Once you are ready to begin investing in your training, you can view more information here that will help you decide which type of training is best for your employees.